Things to Do in West Hollywood
How To See And Do It All
Le Parc Suite Hotel is ideally located within a mile or two of some of Los Angeles' most famous attractions. Within minutes you can be exploring the iconic Sunset Strip, Hollywood's Walk of Fame, the Pacific Design Center and so much more. From your comfortable home away from home, some of the most revered music and entertainment venues in the world are also within easy reach—Hollywood Bowl, Dolby Theatre and Hollywood & Highland among them. Your stay at Le Parc Suite Hotel promises a relaxing home base, a place to unwind and relax after the whirlwind of seeing and doing it all.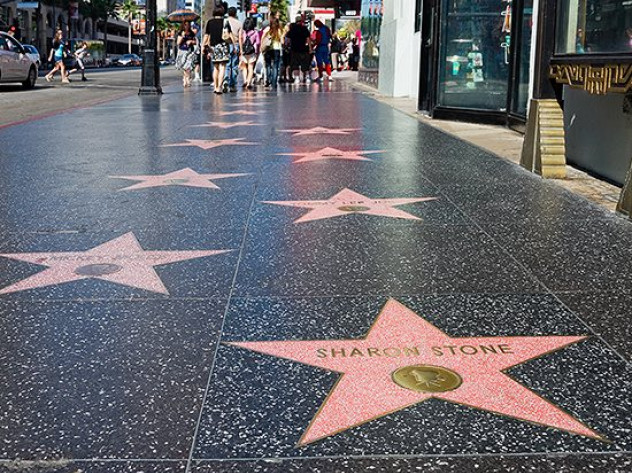 Family
Hollywood Walk of Fame
Having a designated star on the Hollywood Walk of Fame is a great privilege. See if you can find your favorite celebrity's star.
Family
Madame Tussauds Hollywood Wax Museum
Featuring replicas of famous celebrities, the Wax Museum is located on Hollywood Boulevard and is rampant with photo opportunities. Call 323-798-1670.
Family
Universal Studios Hollywood
Take the famous backlot tour or check out rides and attractions that include Transformers: The Ride-3D, Jurassic Park - The Ride, Revenge of the Mummy Ride and, last but not least, the brand-new Wizarding World of Harry Potter. Call 1-800-864-8377.
Family
Roomescape L.A.
This live escape game is designed for groups from 2 to 6 people. Players have 60 minutes to overcome a series of brain twisting puzzles to complete the mission. Call 310-869-7167.
Family
Hollywood Tours
Starline is famous for their hop-on, hop-off tours, but there are many choices for scoping out celebrity houses and hotspots. Call 323-928-2024.
Family
Sunset Strip
Yes, the Sunset Strip is an epic destination for bars and nightclubs, but it's also a great place to practice the art of celeb-spotting, a big hit with kids and teens. Hint: Keep your eyes on the paparazzi to lead you to celebrity gold.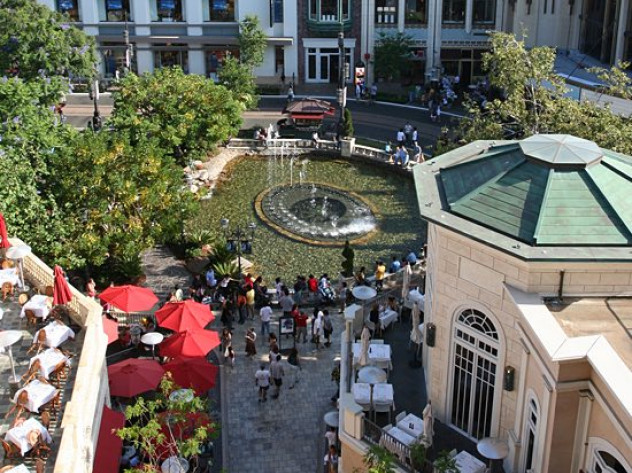 Shopping
Santee Alley
Santee Street between Olympic Blvd. and 11th Avenue
Los Angeles, CA 90015
Shopping
North Robertson Boulevard
From West 3rd Street to North Santa Monica Boulevard
West Hollywood, CA 90048
Shopping
Melrose Avenue
From North La Cienega Boulevard to North La Brea Avenue
Hollywood, CA 90046
Shopping
Westside Pavilion
10800 W Pico Blvd #312
Los Angeles, CA 90064
(310) 470-8752
Shopping
Hollywood and Highland
6801 Hollywood Blvd.
Hollywood, CA 90028
(323) 827-0200
Shopping
Century City Mall
10250 Santa Monica Boulevard
Los Angeles, CA 90067
(310) 277-3898
Shopping
California Market Center
110 East 9th Street A727
Los Angeles, CA 90079
(213) 630-3600
Shopping
Beverly Center
8500 Beverly Boulevard
Los Angeles, CA 90048
(310) 854-0070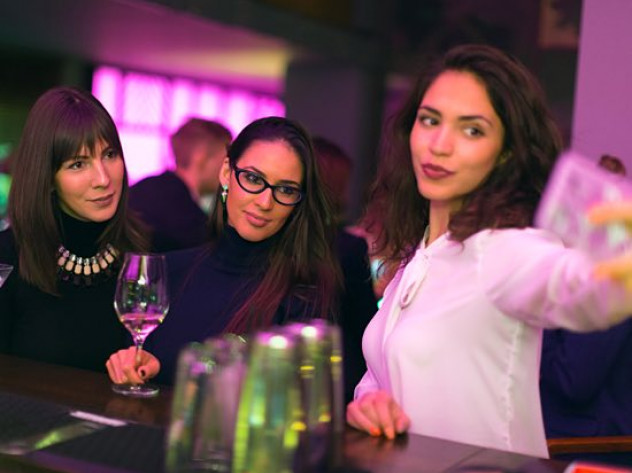 LGBT
TAG- Approved Hotel
Le Parc Suites is pleased to be a TAG-approved hotel, meaning we don't just offer the best access to gay culture, but we also support the LGBT community through our employment policies and services. As a TAG approved hotel, we:
Enforce non-discriminatory policies including "sexual orientation."
Provide LGBT diversity and sensitivity training for employees.
Give back to our community.
Treat heterosexual and domestic partners equally in personnel policies.
Empower customers and employees to be "watchdogs" of gay and lesbian business practices.
Employ staff who reflect the diversity of our community.
LGBT
LA Pride
Started in 1970, LA Pride honors what many consider to be one of the foremost events in the history of lesbian and gay rights, the Stonewall Riots, which took place on June 28, 1969 at Manhattan's Stonewall gay bar. Every year in June, the festival brings prominent speakers, marches, parades, musical events and more in celebration. Learn more about this year's LA Pride here.
LGBT
Micky's
8857 Santa Monica Boulevard
West Hollywood, CA 90069
(310) 657-1176

From showgirls to $5 drink specials to 90's nights, Micky's likes to mix things up for patrons, and also offers VIP bottle service with priority admission if you feel like getting the red carpet treatment.
LGBT
Trunks Bar
8809 Santa Monica Boulevard
Los Angeles, CA 90069
(310) 652-1015

The friendly, laid-back crowd at this veteran West Hollywood bar come here for the pool tables, sports on the multiple TVs and the all-day well-drink specials.
LGBT
FuBar
7994 Santa Monica Boulevard
West Hollywood, CA 90046
(323) 654-0396
FuBar is "not your father's gay bar." Enjoy a strong drink poured by tattooed and pierced bartenders in a dark and steamy setting. Open seven days a week.
LGBT
Gold Coast Bar
8228 Santa Monica Boulevard
West Hollywood, CA 90046
(323) 656-4879
This ultra-friendly neighborhood bar is stylistically retro and might actually make you forget you're in West Hollywood with its wood paneling and alternative vibe. Busier nights bring a DJ playing pop remixes and the boys grouped around the pool table.
LGBT
Rage
8911 Santa Monica Boulevard
West Hollywood, CA 90069
(310) 652-7055
This West Hollywood gay club encompasses two levels of dancing to pop/dance for a younger crowd of men and women. Bar also features a lively patio for outdoor fun.
LGBT
The Bayou
8939 Santa Monica Boulevard
West Hollywood, CA 90069
(310) 273-3303

Visit this West Hollywood dive bar with a southern vibe complete with Cajun food and loud, Bayou-inspired music. Don't miss out on the bar's TWO happy hours daily.
LGBT
The Factory
652 North La Peer Drive
West Hollywood, CA 90069
(310) 659-4551
Dance beneath elegant floor-to-ceiling chandeliers in this 15,000-square-foot West Hollywood hotspot, the area's largest dance club. It is only open certain nights, so be sure to call in advance before you get dancing shoes on.
LGBT
The Abbey
692 North Robertson Boulevard
Hollywood, CA 90069
(310) 855-9977
This part bar and part coffeehouse is home to a large crowd nightly, filling the lounge on the patio beneath the California sky. Sip apple martinis, fruit smoothies, and coffee drinks while experiencing this pinnacle of West Hollywood gay nightlife.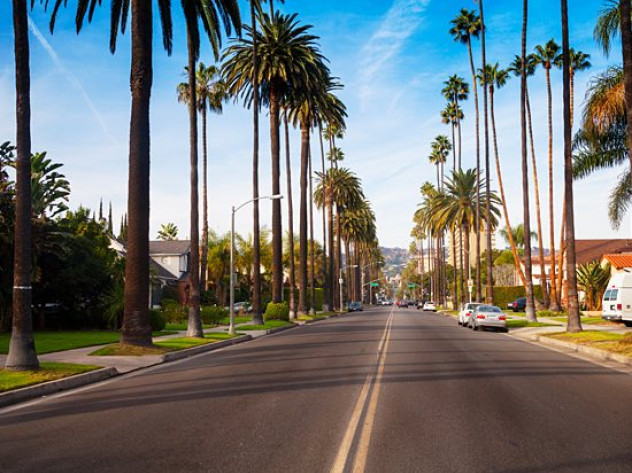 Walking Distance
Pharmacies
West Knoll Pharmacy | 8547 Santa Monica Blvd. | .5 mi
Capitol Drugs | 8578 Santa Monica Blvd. | .4 mi
Great Earth Compounding Pharmacy | 8941 Santa Monica Blvd. | .7 mi
Walking Distance
Pet Grooming, Walking + Goods
Health Spot | 8525 Santa Monica Blvd. | .5 mi
RockStar Rover | 7701 Santa Monica Blvd. | 1.6 mi
Posh PetCare | 8218 Sunset Blvd. | 1.3 mi
Walking Distance
Fitness
SoulCycle | 8570 Sunset Blvd. | .8 mi
Hot Pilates | 8604 Sunset Blvd. | .99 mi
Pink Iron | 1106 N. La Cienega Blvd. | .5 mi
Walking Distance
Grocers
Trader Joe's | 8611 Santa Monica Blvd. | .4 mi
Pavilions | 8969 Santa Monica Blvd. | .8 mi
Pink Dot | 8495 Sunset Blvd. | .9 mi
Walking Distance
Banks
Wells Fargo Bank | 8571 Santa Monica Blvd. | .4 mi
Bank of America | 8921 Santa Monica Blvd. | .7 mi
Citibank | 9059 Sunset Blvd. | 1.3 mi
Walking Distance
Shopping For Your Space
Downtown | 719 N. La Cienega Blvd. | .2 mi
Hollywood at Home | 703 N. La Cienega Blvd. | .2 mi
Ralf's Antiques and Fine Art | 807 N. La Cienega Blvd. | .2 mi
Walking Distance
Shopping For You
Catherine Malandrino | 651 N. La Cienega Blvd. | .02 mi
Monique Lhuillier | 8485 Melrose Pl. | .02 mi
Neil Lane Jewelry | 708 N. La Cienega Blvd. | .2 mi
Walking Distance
Restaurants
Nobu Los Angeles | 903 N. La Cienega Blvd. | 0.10 mi
Koi Restaurant | 730 N. La Cienega Blvd. | 0.10 mi
Fig & Olive | 8490 Melrose Place | 0.80 mi
The Ivy | 113 N. Robertson Blvd. | 0.90 mi
Walking Distance
Coffee Shops
Urth Café | 8565 Melrose Ave. | 0.20 mi
Norm's Diner | 470 La Cienega Blvd. | 0.40 mi
Coffee Bean & Tea Leaf | 300 S. La Cienega Blvd. | 0.80 mi