SPRINGBOARD HOSPITALITY ACCESSIBILITY STATEMENT
FOR YOUR ACCESSIBILITY NEEDS

Le Parc at Melrose (sometimes hereinafter referred to as "Hotel", "we", "us", or "our") welcomes all guests. We are dedicated to providing exceptional service, from reservation to check-out.

Digital Accessibility Compliance Guidelines and Goals
We strive to offer an excellent user experience for visitors using any type of assistive technology to access the website. Our website accessibility standards are based on the WCAG 2.1 (Web Content Accessibility Guidelines 2.1) level A + AA success criteria.
We also follow the World Wide Web Consortium (W3C) Web Accessibility Initiative (WAI) guidelines, which are in line with our philosophy of promoting usability for people of all abilities. In addition, we actively work to maintain, assess and improve the usability and accessibility of our website through engagement of experts and regular testing of our digital accessibility.

Continuous Digital Monitoring
Using mainstream, developer-supported accessibility monitoring tools and assistive technology, our site undergoes real time monitoring and multiple scans per day to detect any accessibility errors that may arise due to the addition of updated content or website code.
Our team of accessibility experts manually investigates each error that may appear and applies an appropriate remedy in order to ensure the site's functionality is available to the most diverse range of users possible. Data results of scans are recorded in long-term logs so that we are able to access a snapshot of the accessibility score of the website at any given time.
We Welcome Feedback
If you experience any difficulty accessing or navigating our websites or have any accessibility-related questions or comments, we are listening. Please contact us at [email protected] with a description of the issue you encountered and your contact information. You are also welcome to call us at 310-855-8888 for assistance 24 hours a day, 7 days a week.
The Le Parc at Melrose website may contain material from social media sites such as Facebook and Youtube, which are used to share additional content about our property, facilities and services. We invite you to review accessibility information and guidance directly from Facebook, Youtube, and Instagram.
Accessible Features and Amenities
Le Parc at Melrose is ADA compliant with the Department of Justice 2010 ADA Standards for Accessible Design. We welcome guests of all abilities. Our property descriptions aim to allow any visitor to make an informed decision on whether the hotel is an appropriate choice for their needs.
Property Features:
Accessible public entrance with ramp.
Accessible registration desk.
Accessible route from the public entrance and rooms to the registration area.
Accessible elevator with Braille instructions.
Accessible route to the elevator from the public entrance, registration desk and rooms.
Accessible emergency exit.
Accessible public restroom.
Accessible route from parking area to the main entrance.
Space to accommodate accessible vehicles.
TTY for guest use.
Visual and audible alarms for smoke, fire and emergency.
Guest room televisions have closed captioning or closed captioning decoders are provided.
Braille signage throughout the property.
Service animals are welcome at Le Parc at

Melrose

.
Accessible food and beverage outlets:
The Market at Le Parc and Skydeck Rooftop Bar.
Accessible route to food and beverage outlets from the public entrance and rooms.
Mobility-accessible meeting and event facilities with technology to assist hearing impaired guests.
Accessible route to accessible meeting and event facilities from the public entrance and rooms.
Accessible business center.
Accessible route to business center from the public entrance and rooms.
Accessible Fitness Center.
Accessible route to Fitness Center from the public entrance and rooms.
Accessible pool with chair lift.
Accessible route to pool from the public entrance and rooms.
Accessible Guest Rooms
Please note that all accessible accommodations at Le Parc at Melrose have the following features and measurements to ensure accessibility:
Accessible room entrance doors and bathroom doors provide at least 32 inches of clearance.
There is at least 30 inches of width on the side of the bed to allow for wheelchair access and transfer.
The toilet seat height is between 17-19 inches and there are grab bars to facilitate transfer.
The bathroom sink provides knee clearance of at least 30 inches wide, 27 inches tall and 17 inches deep, all of the under-sink plumbing is wrapped, and the lowest reflective edge of the mirror is no more than 40 inches high.
The bathroom has an accessible bathing feature - transfer, standard roll-in, or alternate roll-in shower or accessible tub - with grab bars and a detachable hand-held shower wand.
All wall-mounted shower/bath accessories and equipment are within 48 inches of the floor.
Please see individual room descriptions for details. We are also available 24/7 at (310) 855-8888 to provide more information.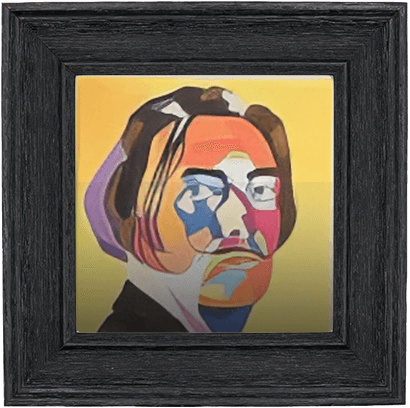 Join Our
Email List